Sensvert: Development and evaluation of automated sensors for a highly-efficient nutrition management system in Indoor vertical farming
Project Investigators:
Murtaza Hasan ICAR-IARI, New Delhi

Shivendra Singh Barton Breeze, Gurgaon

Heike Mempel Hochschule Weihenstephan-Triesdorf, Freising

Mohamed Bourouah Hahn-Schickard
Schwenningen

Georg Brückner Sondermaschinenbau Brückner GmbH, Marktgraitz
Project Summary:
Vertical farming can make an important contribution to feed the growing global population especially in regions where the climatic conditions have significant restrictions on crop production. It is the practice of growing farm produce in vertical stacked layers with the help of soilless, hydroponic or aeroponic growing system. Vertical farms can be established in towns, cities, desert and degraded lands for growing high values nutritious vegetables and fruits inside protected structures. Nutritional management through fertigation is the basic requirement in vertical farming as the plants are grown in inert media. Major and micronutrient management is the major task for successful vertical farming. Sensors for precise measurement, control and supply of nutrition to the plants will be used for detection of macronutrients, EC and pH for fertigation management.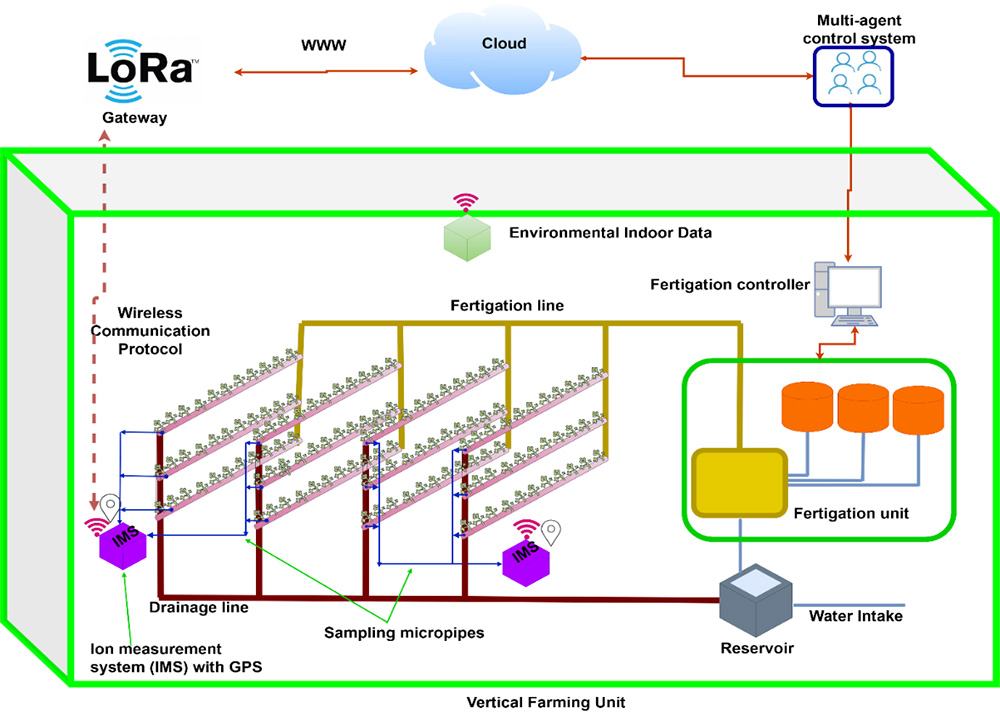 Overview of the proposed vertical farming system