About

Workshop
In the past years, Artificial intelligence (AI) has been arousing great interest not only in science and business but in almost all fields of daily life. AI has long since become an everyday technology. Intelligent solutions will be decisive elements of our future.
Discover About Us

Plenary Lectures
Explainable and Responsible AI
Prof Rupak Majumdar
Max Planck Institute for Software Systems Kaiserslautern
Date : 6th September 2021
Time : 13:00– 14:00hrs (IST) / 9:30 – 10:30 (CET)
Know More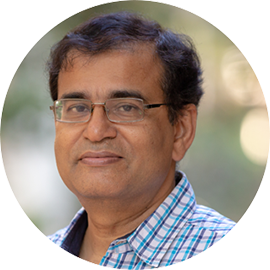 What constitutes features in pattern recognition problems?
Prof Subhasis Chaudhuri
Director, IIT Bombay
Date : 7th September 2021
Time : 12:30-13:30hrs (IST) / 9:00 - 10:00hrs (CET)
Know More

Follow for latest update on IGSTC